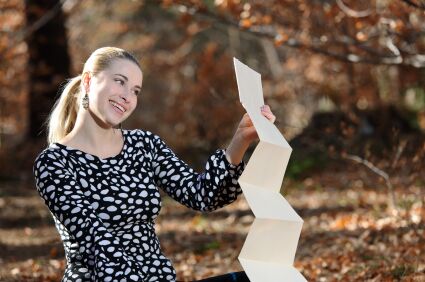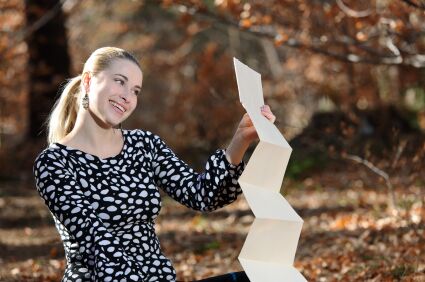 Ah, the long form sales letter. Such a bone of contention among copywriters. Many will deride their length, saying nobody has the patience to read pages of copy these days, whilst direct marketing copywriters, who test avidly, will tell you otherwise.
When discussing long form copy, many people will picture those get rich quick schemes covered in bold red headlines, where you can earn millions with only ten minutes work a day while drinking pina colada's on your beachfront balcony.
With this sort of reputation, you'd think a long form sales letter has no place being on a serious corporate website.
After all, business folks are busy people. They've got a mountain of emails to plough through, meetings to attend and conference calls they're already late for. They don't have time to wade through pages of copy, or will be fooled by your copywriting mind tricks.
But is this correct?
Perhaps it's time to take a scientific approach. To stop basing the length of B2B copy on intuition and to find out what actually pulls in the numbers.
Long form copywriting gives you space to answer objections
Long form sales pages have the potential to dramatically improve conversion rates on B2B websites.
This was the argument put forward in a recent Internet Marketing Podcast interview with Dr Karl Blanks, the co-founder of Conversion Rate Experts. With a client list that includes Google, Apple and Sony, when he speaks you tend to listen.
One example he gave was how the changes they made to the landing page for SEOMoz increased revenue $1 million/year. Their approach included all the classic traits of a long form sales letter. These tactics would be equally effective on a B2B landing page.
After all, whether you're selling sparkplugs or software, your website still needs to convey the same information as you would selling face to face. And you wouldn't tell your sales people to stop talking after three minutes, now, would you?
Write for the customer, not for yourself
Too often, corporate home pages focus on trying to make the company sound important and impressive. They'll use longwinded clichéd gobbledegook rather than tell the customer what they actually want to know.
A landing page should be focused on the customer. It should answer all their questions, counter their objections, remove risk and give proof that you can deliver what you promise. This is a lot to cram into 300 words.
Ultimately, landing pages should be as long as they need to be to win a sale or to trigger an enquiry. Maybe long copy isn't always the answer.
But (as the SEOMoz case study shows) it's certainly worth considering and testing.