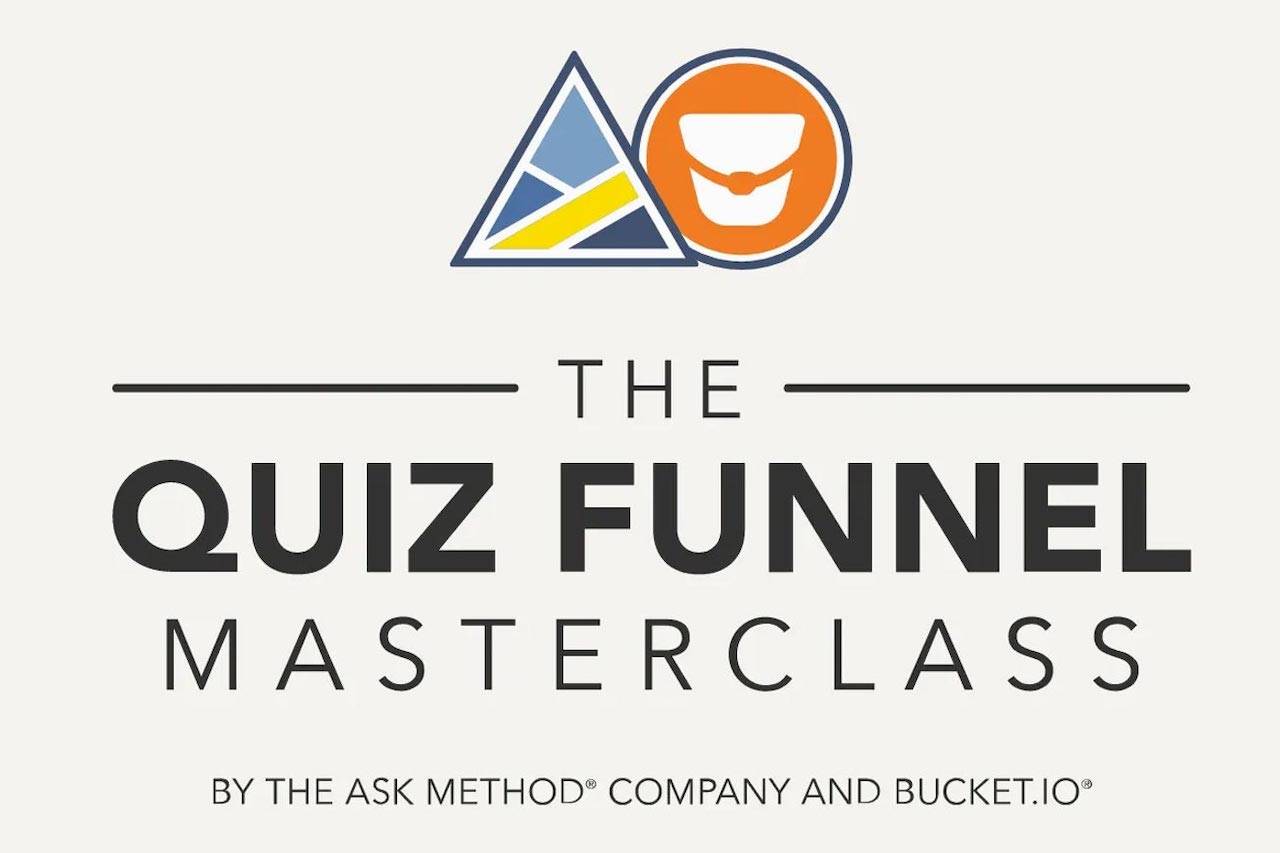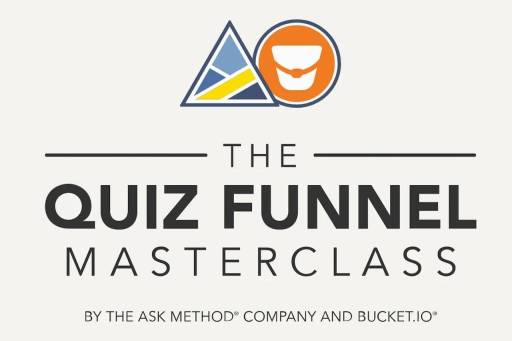 In this review of Ryan Levesque's Quiz Funnel Masterclass 3.0, find out why the advent of cookies, iOS14 and Web 3.0 means running quiz funnels is now more important than ever in 2022. Also find out why you should upgrade from previous versions of Ryan Levesque's Quiz Funnels or whether you should give it a miss.
Contents
Why do you need a quiz funnel in 2022?
What is Ryan Levesque's Quiz Funnel Masterclass 3.0?
What's NEW in the latest version of Quiz Funnels?
Who is Ryan Levesque's Quiz Funnel Masterclass 3.0 for?
Why is it better than previous versions?
Should you buy it?
How to find out more.
Quiz Funnels FAQ
Why do you need a quiz funnel in 2022?
Ryan Levesque's Quiz Funnel program and ASK Method have been around for 7 years now. Which is a long time in the world of digital marketing.
And you may be wondering if quiz funnels are still effective in 2022? Or are people bored of taking endless surveys to share their information with brands?
Well, due to recent changes in the digital marketing landscape, Ryan Levesque's Quiz Funnel methodology offers a more valuable way of learning about customer preferences and converting them into customers than ever before.
Why?
Because Apple's iOS15 update cut their umbilical cord with Facebook.
Cutting off Facebook from Apple's data wrecked havoc to the ability of marketers to track customers, retarget them and to build trust through multiple touches.
As a result, Facebook's effectiveness as an advertising platform plummeted…
While advertising costs shot through the roof, with no sign of them coming down anytime soon.
And it gets worse.
Because now Google has said they're following suit. And are also going to ban the use of cookies across their platforms.
This means that there's soon going to be no way to track customers across the majority of the platforms where customers are spending their time, namely YouTube, Instagram, and Facebook.
This also means that marketers have to shift from third party to ZERO party data…
They have to go from spying to asking.
And rather than rely on the big advertising platforms to provide customer data…
Marketers are going to have to collect, segment, and own the data themselves.
They have to shift from segmenting customers based on algorithms to segmenting based on personal choice.
What's more, rather than getting customers to like, know and trust you across multiple touchpoints…
Marketers have to find ways of capturing customer data and contact information on the first touch.
The good news is there's a way that all these problems can be solved…
There is a way for marketers to capture their own data and build trust…
There is a way for marketers to adapt to the new digital advertising landscape…
And that's with the implementation of engaging, intelligent, and effective quiz funnels.
Why do you need a quiz funnel in 2022?
If you've never run a quiz funnel before, you may be wondering why they can provide the answer to all the customer targeting challenges digital marketers now face?
Well, simply put, quiz funnels enable you to:
Incredibly valuable data – This is data on their preferences customers share with you by CHOICE
Low cost yet high quality leads – Collecting leads means you can convert via email rather than multiple paid touch points, and reduce lead costs.
Higher conversions – You can understand customers better, customize your messaging and create more relevant products.
Fast results – Convert people in research mode into customers on the first touchpoint
Sell in an ethical way – Helpful way that jaded consumers appreciate
There's no other way of gaining so many benefits than with a quiz funnel.
And while new funnel builder tools and courses have emerged over the years, none come close to the level of expertise and proven track record that Ryan Levesque's Quiz Funnel Masterclass 3.0 can provide.
What is Ryan Levesque's Quiz Funnel Masterclass 3.0?
As mentioned, Ryan Levesque's Quiz Funnels and Ask method have been around for 7 years now.
And in that time it's led to:
12,000 funnels
1,000 success stories
30 million quizzes taken
$46 million of products being sold
But this is the first time that Ryan has turned his methodology into an online course…
And with new training, new technology, new content, and new bonuses.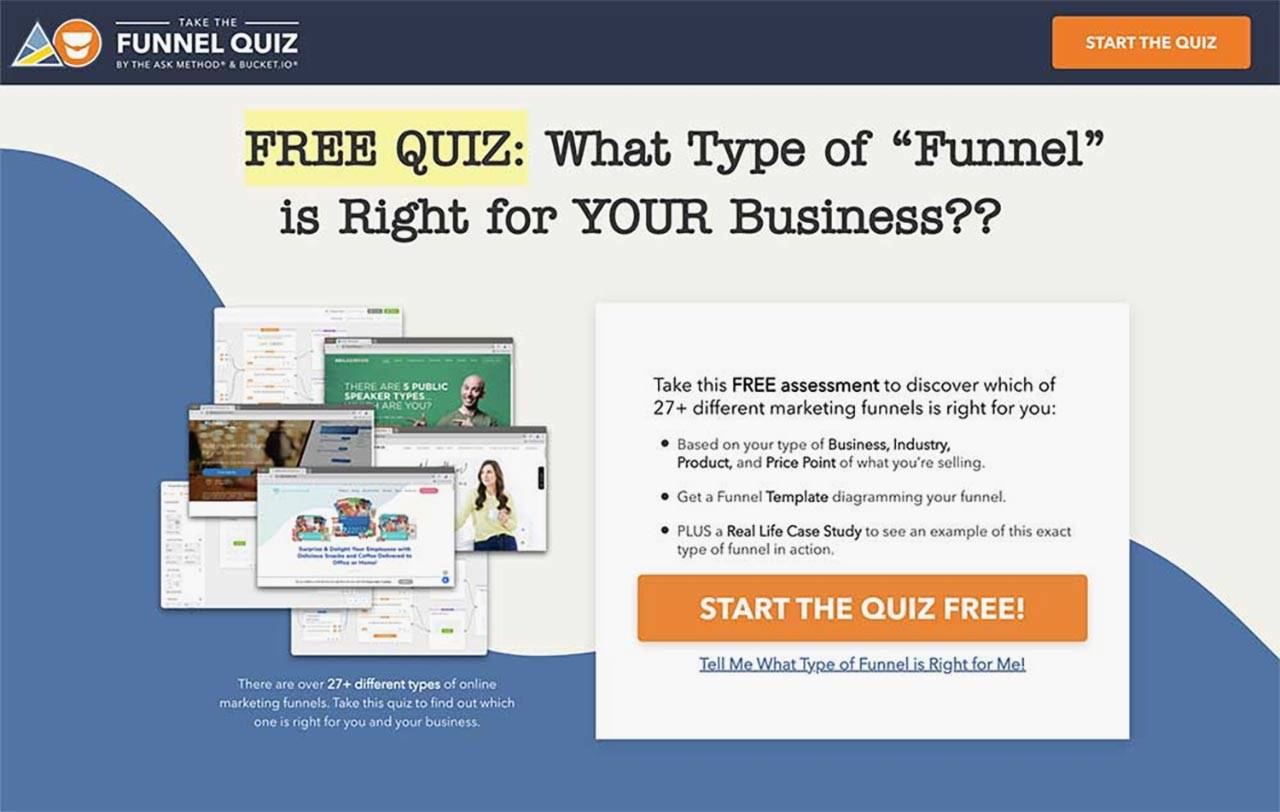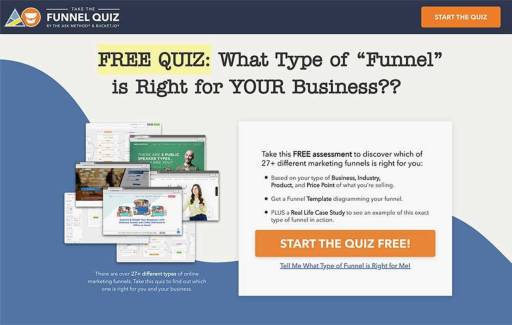 What's Included in the updated Quiz Funnels program?
Over the course of 6 weeks, Ryan guides you in how to use his Quiz Funnel Masterclass 3.0 program to thrive in this new 3.0 world that's emerging.
This includes LIVE weekly trainings, implementation sessions, office hours, funnel reviews, Q&A office hours and access to a private student community.
This brand new version of Ryan Levesque's Quiz Funnel program:
Module 1 – Your Quiz Hook
Module 2 – Your Quiz Questions
Module 3 – Your Post-Quiz Offer
Module 4 – Your Quiz Pages
Module 5 -Your Traffic Strategy
Module 6 – Optimization & Beyond
Training Also Includes:
Live Q&A Calls with recordings available
Live Funnel Reviews
Step-by-Step Checklists & Templates
The Ultimate Quiz Swipe File
90 Day Access to the Private Facebook Support Group
Lifetime Access to the Training
Access to the NEW Bucket 2.0 Enterprise Software
And the Mother of All Bonuses…Ryan and his team will build your quiz for you!
What's more, in Ryan Levesque's Quiz Funnels Masterclass 3.0 you get:
Bucket.io Enterprise Software – Build unlimited quiz funnels, generate unlimited leads, and unlimited traffic. Their quiz funnel software, bucket.io, has had over 30 million + users just in the past 12 months.
Brand new training – Ryan reveals what his team have learned in the last 18 months from testing, tweaking and optimizing to find what works
QuizCart – QuizCart is brand new checkout technology that presents a custom checkout page based on quiz answers
"Build Your Quiz" Super Bonus for ALL Buyers – Ryan has found a way to compress getting your quiz developed, designed and built in as little as 3 days. His team previously charged $5k for service. But he's now making it available to ALL buyers who purchase during the launch.
There's also a $500 upgrade option, which includes these extra bonuses:
Web 3.0 Traffic and Advertising – The Future of Advertising in a Cookieless World
Web 3.0 Digital Products – Using Blockchain, Tokens & NFTs in Your Products
Web 3.0 Data & Privacy – Going from Relying on 3rd Party to Zero Party Data
Web 3.0 Email & Text Marketing – The Future of Follow-up in the Post iOS 15 World
PLUS: Priority DFY (Done For You) + Q&A VIP ACCESS PASS – Get questions answered before anyone else
PLUS: VERIFIED COURSE COMPLETION NFT CERT
Who is Ryan Levesque's Quiz Funnel Masterclass 3.0 for?
Ryan Levesque's Quiz Funnel Masterclass is for anyone who currently has an audience and business, or who is looking to start a business and wants to be as profitable as fast as possible.
This includes:
Entrepreneurs
Speakers
Authors
Designers
Bloggers
Podcasters
Consultants
Experts
Influencers
Who is Ryan Levesque's Quiz Funnel Masterclass 3.0 NOT for
The main barrier for most businesses and entrepreneurs with small budgets is likely to be the cost and the time investment.
Ryan Levesque's Quiz Funnel Masterclass 3.0 course is not cheap.
It costs $2,499.
And in all likelihood, you'll want to invest in the bonus as well, taking the upfront fee to $2,999.
The other barrier for most people is the time investment.
Ryan Levesque's Quiz Funnel Masterclass 3.0 spans 6 weeks of training. So for many people this may be too long a time frame to start implementing quiz funnels to generate leads and sales.
So you'd think the high price and time investment would put most people off.
But incredibly…
…likely due to the impact iOS 15 and rising click costs on Facebook…
Lots of people are happy to pay the high fee to join Ryan Levesque's Quiz Funnel Masterclass 3.0 program.
In fact, they say conversions have been higher since they increased the program's cost.
Summary – Should You Invest in Ryan Levesque's Quiz Funnel Masterclass 3.0?
Apple's decision to block cookies, and cut its umbilical cord with Facebook, has changed digital marketing forever.
You can no longer rely on their targeting tools, tracking and multiple touches to develop the process and relationship for making sales.
Instead, marketers have to maximize the impact of their first touchpoint with a prospect to capture their data, preferences and to start them in a funnel towards buying.
Running a Quiz funnel is arguably the best way to do it.
Because let's face it, people love taking quizzes.
They have high take up rates, high engagement and they allow you to capture valuable data you can use to personalize the sales process. And increase conversion rates as a result.
While there are other quiz funnel software options and courses available, none are as proven, sophisticated or effective as Ryan Levesque's Quiz Funnel Masterclass 3.0 program.
It's not cheap, that's for darn sure.
But it's an investment that could potentially save you a fortune on ad costs and lowering what it costs to secure a customer.
What's more, Ryan Levesque's Quiz Funnel Masterclass 3.0 program is supplied with a 14 day guarantee. So you're free to try out the first module. And if you still think it's not for you then you can get a refund.
So to summarize…
If you're struggling to run campaigns profitably on Facebook, then Ryan Levesque's Quiz Funnel Masterclass 3.0 could be an investment that pays for itself many times over.
If you'd like to know more about Ryan Levesque's Quiz Funnel Masterclass 3.0…
And why it's now more important for businesses to have a quiz funnel than ever…
Ryan is running a 5-Day Free Symposium on 5 Key Areas to Prepare for Web 3.0 in Your Digital Business, you can join if you click the link below:
>>>Register for Ryan Levesque's FREE 5-Day Symposium on 5 Key Areas to Prepare for Web 3.0
Quiz Funnels FAQ
What is a quiz funnel?
A quiz funnel is a type of marketing funnel that segments visitors by interest. After answering a set of questions, prospects are segmented into buckets. These buckets then help you to create customized offers for each group, which are presented at the end of the quiz.
Are quiz funnels still effective in 2022?
Quiz funnels are nothing new. And Ryan first released his ASK book, explaining the methodology, in 2015.
But people love taking quizzes.
And quiz funnels are just as effective as they've ever been. And they're now more effective than ever now that it's getting so hard to track customers and make multiple touchpoints before making a sale.
How much is Ryan Levesque's Quiz Funnel Masterclass 3.0?
For this 6-week course, each one representing a unique module, you can choose between two payment options:
One-time fee of $2,499.
Three monthly payments of $1,000.
There's also an optional VIP upgrade for $500, which most people tend to add on.
For anyone on the fence, Ryan supplies his program with a 14 day money back guarantee. All he asks is that you complete the course work from module one. Then if you decide it's not for you, simply let Ryan's customer support team know to get a swift and full refund.
What other Quiz Funnel software programs are there?
Since Ryan first launched his first Quiz Funnels program, the digital marketing world has become flood with other quiz funnel software programs.
This includes:
ProProfs Quiz Maker Software. ProProfs Quiz Maker software is one of the top-rated online quiz platforms to make online quizzes. …
Survey Anyplace. Survey Anyplace is a great tool to build online interactive quizzes and surveys. …
SurveySparrow. …
Woorise. …
Outgrow. …
Brandquiz. …
Wufoo.
How much is bucket io?
Bucket.io is the software engine on which Ryan Levesque's Quiz Funnel system runs.
Like the program itself, Bucket.io is expensive. Prohibitively expensive for many people.
You need to pay a $2,000 set up charge. And then Bucket.io is billed at $199 per month.
There's no free trial to test it out pre-purchase – which is a shame, considering how expensive it is to get started with the software.
How do you create a marketing quiz?
Step 1 – Develop a Purpose and Goals. …
Step 2 – Identify Your Targets. …
Step 3 – Choose a Quiz Type. …
Step 4 – Create a Set of Questions. …
Step 5 – Determine How You Will Convert Participants Into Leads. …
Step 6 – Make the Quiz Shareable. …
Step 7 – Promote the Quiz.
What are funnels in marketing?
A marketing funnel describes your customer's journey with you. From the initial stages when someone learns about your business, to the purchasing stage, marketing funnels map routes to conversion and beyond.
What is Ryan Levesque's ASK method?
The Ask Formula by Ryan Levesque is the methodology Ryan developed for using quizzes to generate leads, to learn more about customers and to create higher converting campaigns. Since his book's launch, 12,000 funnels have been created, 30 million quizzes have taken and $46 million in products have been sold using Ryan's Ask methodology.
Earnings disclaimer – The links in this article are affiliate links. That means I'll earn commission for sales generated via this page.