How to Become a Copywriter With No Experience, No Samples, No Clients or Any Skills in 2023
Get a Roadmap to Finding High Paying Clients, Working on Projects You Love, and How to Become a Highly Paid Copywriter in 2023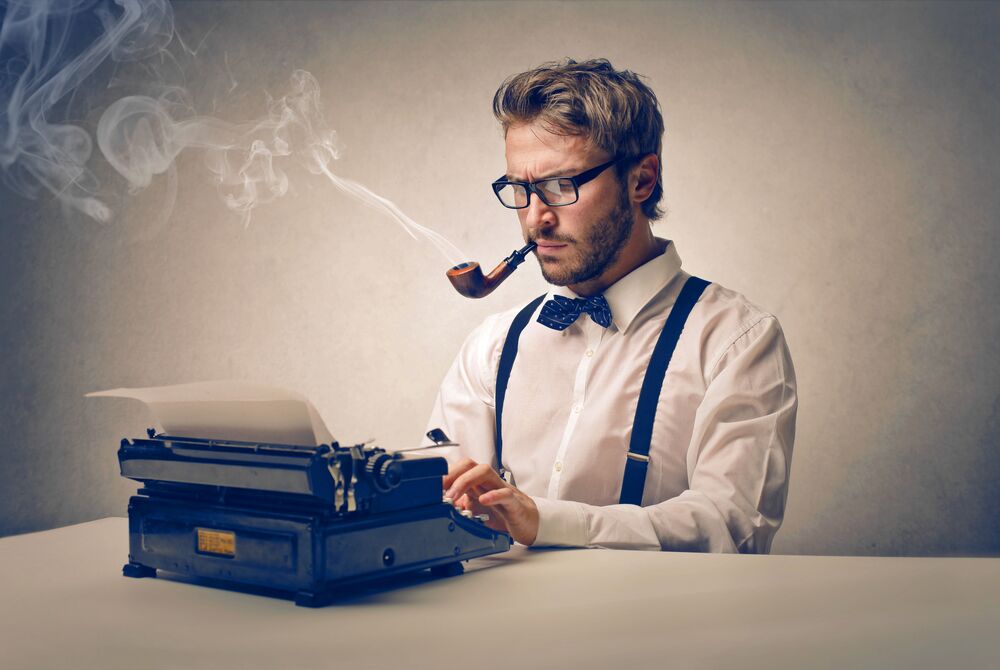 If you want to know how to become a copywriter with no experience then you're in the right place.
Because this was exactly the position I was in back in 2006.
When I got started, I had no copywriting experience, no clients and no samples.
But within a few months, I found a way to develop my copywriting skills enough to attract clients willing to pay a fair rate for my work.
After being a freelance copywriter for 16 years now, I can vouch that, once you've made it, becoming an in demand copywriter is a dream job.
You get to work from home or from coffee shops…
You can set your own hours…
Pick what projects you want to work on, or niche to become an expert in…
And you can earn a doctor's salary tapping at a keyboard all day.
No doubt about it…
Compared to the normal working world of office politics, hours stuck in traffic, and being chained to a desk…
Becoming a freelance copywriter can be a dream come true. But…
COPY SKILLS TRAINING
Looking for a course that TEACHES you how to develop the skills that will make you a highly paid, in demand copywriter?
Then check out my review of The RMBC Method. It's the system billion dollar copywriter Stefan Georgi uses to write sales letters in 3 days and charge $50k per letter —>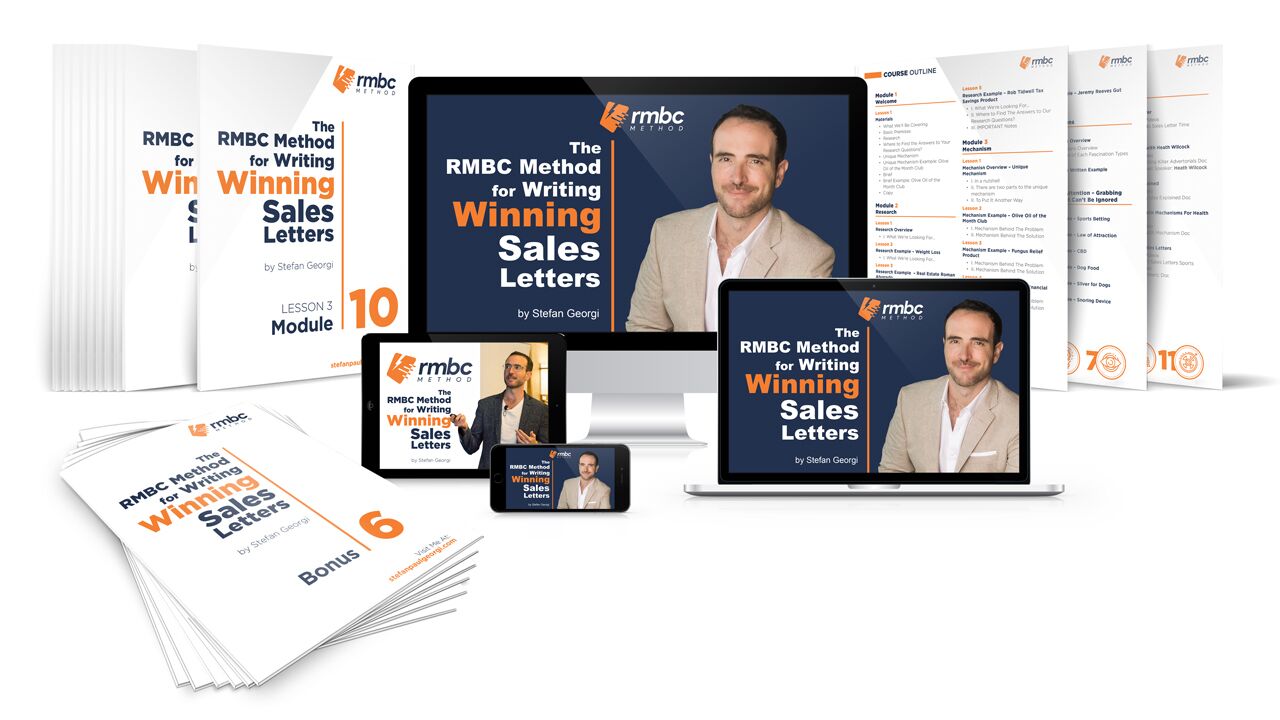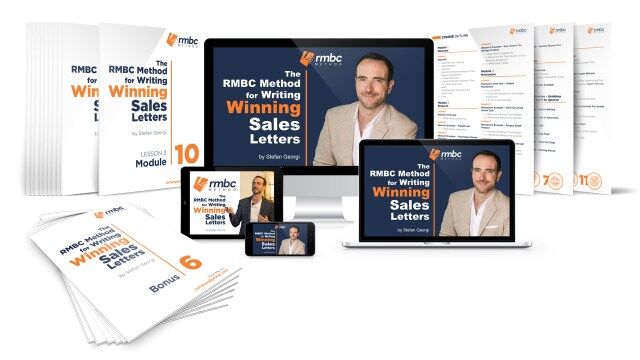 CLICK HERE FOR MORE INFO
You've got a minefield of challenges to navigate through before you can make your dream a reality...
If you've no agency experience, no samples, and no previous clients, some of the challenges you'll face include:
Developing copy skills clients will happily pay you for (and develop them FAST, rather than the years it takes many newbies).
Knowing where to find clients who'll pay a FAIR rate for your services (you may be SHOCKED how fast your bank account will shrink when you no longer have a paycheck to feed into it).

Working out how to create proposals that will get you selected ahead of the pack of other hungry copywriters they've contacted

Ensuring your invoices get paid and the client doesn't go AWOL the moment you've sent them the final draft (there's no shortage of sharks eager to feast on newbie copywriters who don't know how to chase unpaid invoices)
Fail to overcome any of these challenges and your freelance copywriting dream can go up in smoke.
You may then face the terrible day when you have to swallow your pride and start hunting for a J.O.B.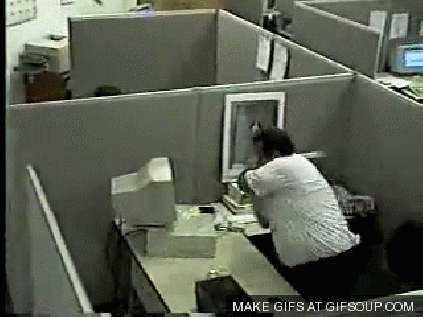 Sadly, few books or even $5,000 courses guide you on how to know what copywriting skills to develop to attract clients (
I should know, as I've done a bunch of them
)
Sure, they can teach you the mechanics.
But they don't explain how to solve the challenges that decide if a copywriting business lives or dies in the critical first six months.
Even then, many newbie copywriters STRUGGLE for years to earn the bumper paychecks they were promised.
As many as two thirds of new businesses FAIL within six years.
Nearly HALF fail to make enough money to continue operating in the first year.
Because…
Having great copy skills is useless when you don't understand the business side of how to become a freelance copywriter
The reason I know all this is because I learned how to become a freelance copywriter the HARD way.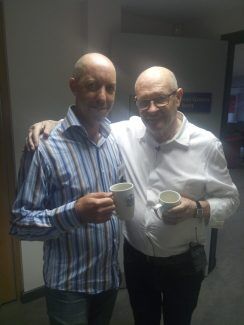 My name's Matt Ambrose.
Today, I'm pleased to say I'm now a highly paid natural health copywriter.
I now get paid $10,000 per sales letter, and even $1,000 for a single page of copy.
But it wasn't always this way.
Before I got started in copywriting in 2006, I had a soul sucking corporate job. A job I hated but only endured to pay the bills.
Every week felt like rolling a boulder up a hill, only to see it crashing to the bottom by Monday morning.
And navigating the world of office politics, and having to sit on the right table at lunchtime, and schmooze the right people drove me nuts.
All I wanted to be doing was writing letters and emails all day.
And I was desperate to find a way of doing it without the drudgery of office life.
Well, the good news is that I made a remarkable discovery.
On one of my trawls through job sites, I discovered this strange sounding profession called 'copywriter'.
A few Google searches later and I couldn't believe what I was reading…
Businesses PAY people to write their emails, websites, and blog posts!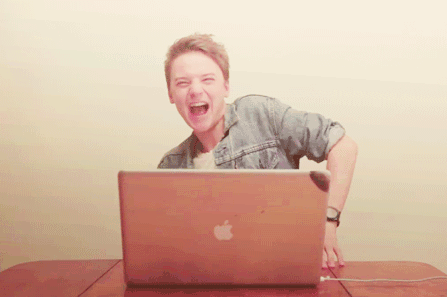 My simmering excitement then exploded when I saw HOW MUCH.
Recruitment agencies were offering $500 per day…
Salaries of $60,000 per year and up for people happy to sit at a desk and WRITE ALL DAY!
It was like discovering a new world of possibilities has opened up in front of me.
And a world I knew I was desperate to go galivanting into as quickly as possible.
But I had a problem…
While I had a degree in English and History and plenty of positive comments on my 'lucid' writing style, I didn't have a jot of copywriting experience.
But I knew…
I

HAD to find a way of how to get into freelance copywriting without any copywriting skills…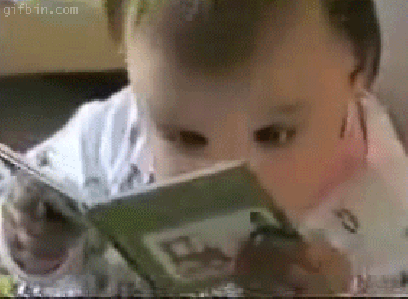 So I leapt into building my copy chops with gusto.
I dedicated six months to studying everything I could find on copywriting…
I bought all the books on Amazon (which wasn't half as many as there now)…
Created a portfolio of press releases, articles, and self made brochures…
And cobbled together a basic website on Dreamweaver (back then WordPress was purely for blogs about cats).
But having the (admittedly, basic) skills to write for businesses was one thing.
Finding businesses willing and able to pay for my services was another thing entirely.
Had I known then what I know now, I would have thought twice about quitting my corporate job so eagerly.
Because…
I struggled for YEARS to learn copywriting until I was profitable…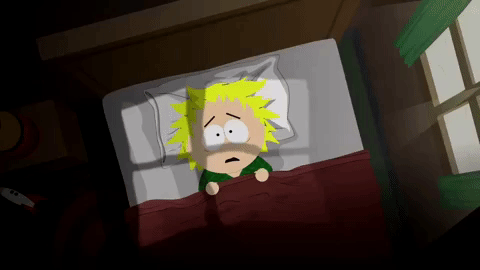 Many times I'd wake at 3am and start to panic about where the next project and pay check would come from…
And whether my friends had been right all along that "nobody is going to pay you to write for them."
Would I have to swallow my pride, admit defeat, and go back to a dreary office job and monthly pay check?
I desperately wished someone would guide me on what to do…
how to find quality clients…
how to get paid what I deserved…
and how to ensure projects kept coming in without endless cold emailing and getting shutdown by marketing agency secretaries.
But I managed to find enough work to keep going.
Sure, I continued to make a boatload of mistakes.
Mistakes that often cost me a lot of money from undercharging, missing out on projects, and not properly working out what the client wanted.
But I kept dusting myself down… learning from them… and struggling on the path I'd chosen.
Well, I'm pleased to say that all the pain and struggle was worth it.
Because for me…
My freelance copywriting dream is NOW a reality…
I'm now able to charge:
(Earnings disclaimer – You shouldn't expect to earn this amount for a LONG time in your career. It takes years of training, practice, and getting results to earn the big bucks)
Not only that, but I've been able to:
-Grow a client list of 100+ companies including major B2B brands, like Siemens, Technicolor, Deutsche Post and Sage
-Generated $1m+ for clients in B2C markets, notably natural health
– Passed an audition to write for Clayton Makepeace (one of the world's most successful copywriters alive today)
-Invited to appear on Copy Chief Radio, the Just Add Hustle podcast and interviewed for a series on Greatest Living Copywriters.
So I'm glad to say all the stress, night terrors, and struggle was worth it.
Even better, I now get to travel the world and work wherever I go…
enjoying what us senior laptop nomads call the 'International Lifestyle'.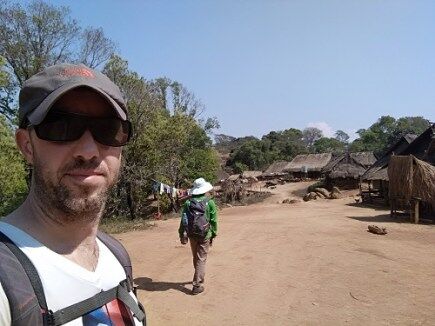 So far I've lived in Malta, Chiang Mai, Berlin, Budapest, Prague, Krakow, Ho Chi Minh, Bangkok, Lisbon, The Canary Islands, and Kuala Lumpur… just to name a few.
But the only reason this became possible was because I was able to overcome all the challenges of the first few critical years of launching a new freelance copywriting business.
The good news is, you don't have to go through all the same struggles I went through.
You don't have to deal with the expensive trial and error…
The fear of not knowing where you'll find your next client…
Or frustration when you find out you've been charging much less than you deserve.
Because I've written down everything I discovered on my journey and compiled it into a actionable guide.
Funnily enough, it's all about…
H

ow to Become a Freelance Copywriter without Experience, Clients or a Copywriting Portfolio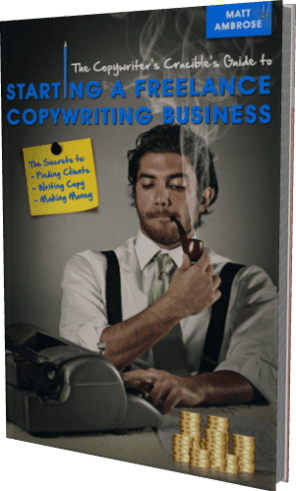 Over 108 pages it reveals all the tactics, strategies and knowledge I developed when launching my own freelance copywriting career from scratch.
This includes:
Where to find clients who'll pay you a fair rate for your skills (rather than fighting over sweatshop wages in freelance bidding sites)
How to RAPIDLY develop copy skills clients will eagerly pay you for (when you haven't written a marketing press release, email, or article in your life, let alone a high converting sales letter)
How to create a portfolio of red hot samples that get clients queuing up to hire you (while earning enough money to support yourself in the first critical 6 months)
The easy way to create a professional looking website that reflects the quality of your writing (without spending a fortune to a web developer or having to learn how to code)
How to turn small projects into long-term clients who continue hiring you for months, or even years (while saving you the time suck of endless prospecting)
How to submit proposals that get you selected ahead of the pack of other hungry copywriters your client has approached (and ensure you get hired based on VALUE and not the lowest rate)

What to do so you don't get ripped off by the sharks who love to hire newbies and then vanish without paying

Quickstart guides to writing emails, landing pages, sales letters, and more (so you can be open for business as fast as possible).

What to charge so you get paid what you're worth and aren't scrambling for change from low ball clients who don't value or respect your work

How to maximise your chances of being profitable in the first couple of months before your 'take off strip' funds run out

The tactical way to raise your prices (so your existing clients aren't just happy to pay it but are wondering why it took you so long)

Project management tips so you're the 'adult in the room' clients are looking for and so you become more valuable to them than a simple wordsmith
This is just a sample of what How to Start Freelance Copywriting Without Any Experience covers.
It's the same advice I've given to university graduates, former journalists, and even fellow copywriters to jumpstart their copywriting careers.
Yet, more than that, it's designed to…
A roadmap

for developing your copywriting skills and avoiding all the traps I fell into…

while gaining advice that can ACCELERATE the growth of your skills… EXPLODE your client base… and open up the money hose so fast you can be profitable in weeks, not months or years.

Heck, it reveals so many trade secrets I may just be creating competition for myself.

But there are millions of businesses in need of our services, and plenty of work for everyone.
Learn how to become a copywriter for a fraction of what I'd charge in person
When you consider the years it took me to acquire all the knowledge my guide contains…
the weeks I spent working on How to Start a Freelance Copywriting Business without Any Experience…
and the fact it has the potential to fast track your progress at securing the big bucks…
I think $100 for this guide would be a fair investment.
It's what I'd charge for a thirty minute consultation.
Yet you're getting TONS more info than I could ever cover in that time.
When you consider how its advice on pricing… getting paid… and finding high paying clients could generate thousands for you in the first year…
$100 is a drop in the ocean.
Yet, I'm going to make this investment in your skills and knowledge even MORE valuable to you.
Because if you order How to Start a Freelance Copywriting Business without Any Experience from this page, you also get…
4 x FREE Digital Copywriting Books
Copywriter Consulting Pack – $37 Value
Get the 3 VITAL documents every copywriter needs: A project contract with terms that give you legal protection, my onboarding process for new clients, and a client questionnaire for scoping out new projects.
Copywriter's Crucible Big 33 – $37
Get 33 of my post popular posts from my award nominated blog on more advanced topics like positioning, pro level mindset hacks, and insider tactics for generating higher returns for clients.
47 Elite Email Marketing Tips – $17 value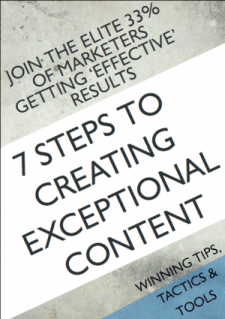 7 Steps to Creating Quality Content – $17 value
Email may be old, yet it's still the workhorse of internet marketing. Smart marketers also know that getting customers on an email list is essential to avoid their social media accounts getting shut down. In this report, you get 47 of my best email marketing tips and strategies, so you can instantly start offering email marketing services to clients.
Marketing can be like dating. Some prospects will be eager to buy the moment you make an offer. Others need to be coaxed with content that develops the relationship over time. In this report, you get my 7 step strategy for creating content that's unique, compelling, and converts more prospects into buyers.
When you add the bonuses up (quick tip – this is called 'value stacking') they come to $108.
This raises the total value of How to Start a Freelance Copywriting Business Without Any Experience to:
$208
But I know that when starting out you don't have tons of cash to throw around.
And I want How to Start a Freelance Copywriting Business Without Any Experience to be affordable, so as many new starters as possible can avoid the struggles I went through.
So from this page only, you can get How to Become a Freelance Copywriter Without Experience and all 4 bonuses for the small one time investment of…
$208 > $27
That's right.
Just $27.
A mere fraction of the package's total value and an amount you can recoup within the first month of putting its advice into action.
Here's what one reader had to say…
"Being in the market for good copywriting knowledge, I checked this out. If the highly nauseating, cheesy, tiresome, cliched, paint-by-numbers copywriting style of the Warrior Forum, with the same templates with slightly different wording, such as "Who Else Wants Their Own Cash Machine That Runs On Autopilot While You Drink Beer Watching The Game…", or "Here's How To Get Your Own Slice Of The Facebook Money Pie Before Your Competition Does" doesn't turn your stomach like it does mine, and you wish to replicate the same moronic pattern in your marketing, then this book is for you. If you want to write sophisticated, non-gimmicky, non-slimy persuasive copy that does everything it needs to to sell, but keeps your credibility and integrity intact, you probably can't do much better than this guide I've been fortunate to stumble upon. I've checked out a lot of the best copywriting courses lately and this outshines all of them. On the Warrior Forum, the maxim is surely that bullshit hype sells. And to the idiots there (and some here) who consume that stuff relentlessly, it does. But in B2B, you'll only turn off your readers. This book covers the fundamentals perfectly but gives in a brief, logical format to provide a great solid structure." – underground906
And another buyer kindly had this to say in a LinkedIn chat: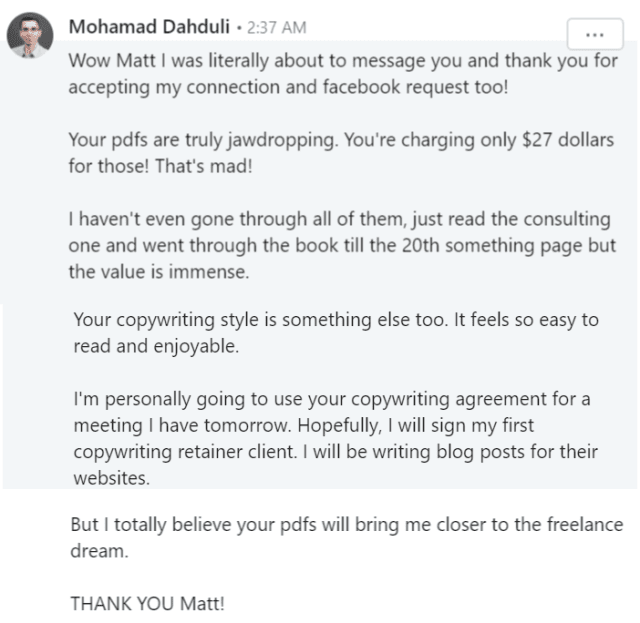 Write copy and get paid within 60 days or get your money back
Does $27 sound fair for a guide that can pay for itself many times over with its advice on pricing and getting paid alone?
Or are you still on the fence?
If so, how about you download the guide and all it's bonuses and and see what you think.
Then if you aren't 100% satisfied I'll give you a FULL refund.
Because How to Become a Freelance Copywriter Without Experience is supplied with a 100% risk free 60 day guarantee.
What this means is that if you're not impressed with the quality of the content… it doesn't answer your questions… or doesn't help to fast track your success you can get a full refund.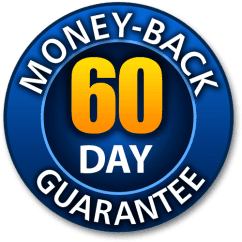 All you need to do is contact Clickbank's customer support team via the link in your receipt. They'll then refund your purchase in full. No awkward questions or hoops to jump through.
What matters to me is that you're able to give How to Become a Freelance Copywriter Without Experience a try.
And if it doesn't help advance your career, I'd rather you get your money back to invest in other resources and we can part as friends.
Know how to build your copywriting career much faster
Let's do a quick rundown of what we've covered…
If you're just getting started in your freelance career you've got a minefield of challenges to get through.
You're going to need to know how to create portfolio that convinces clients to hire you…
You need to know how to find high paying clients, so you can avoid the sweatshop rates on freelance bidding sites…
And you've got to ensure you're charging what you deserve, so you don't become a victim of the sharks who love to feed on newbie copywriters.
If you can't solve these challenges, the freelance dream can soon turn into a nightmare.
But there's no need to go through the painful process of learning from your mistakes that I went through.
Because…
"How to Become a Freelance Copywriter With No Experience" gives you all the answers at your fingertips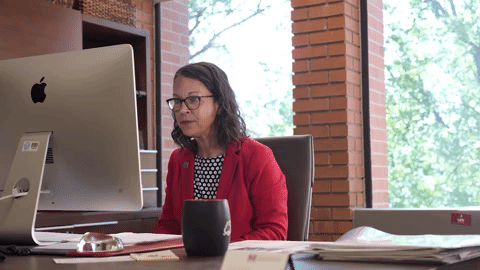 It eliminates the confusion on creating proposals… knowing where to find clients and how to convince them to hire you… and rubberstamps you're getting paid what you're worth.
In fact, its advice on pricing, how to turn one off projects into five figure retainers, and advice on writing emails, web pages and sales letters is worth hundreds of dollars alone.
Yet you're getting the entire motherload for just $27.
Just $27 for a complete system that can take you from struggling amateur to highly paid professional in no time.
And without the stress, sleepless nights, and costly mistakes I went through.
Also remember, your investment is protected with a 60 day money back guarantee.
So what do you say?
Do we have a deal?
P.S. My guide How to Become a Freelance Copywriter Without Experience reveals all my insider secrets to launching a profitable freelance copywriting business without a portfolio, clients, or even a website.
It's packed with all the tactics, strategies and processes I've used to grow my own copywriting business to the point where I can work from my laptop and travel the world at the same time.
It's already helped fast track the progress of hundreds of struggling newbies to develop into professionally astute, highly paid copywriters
If it doesn't help grow your career in the first 60 days, you can get a full refund. No questions asked.
FAQ About the eBook
Will the advice in this eBook work for me?
How to Become a Freelance Copywriter With No Experience contains the exact same advice I wished I had when starting out. It's also the same advice I've given to new graduates, former journalists, and countless other people who've contacted me for advice on getting started.
Rather than repeat the same advice over and over again, I decided to compile it all into this report.
Who is this eBook for?
How to Become a Freelance Copywriter With No Experience answers all the questions and challenges I faced when starting a freelance business.
Sure, new tactics for finding clients and what to charge come and go. But I believe the information in How to Become a Freelance Copywriter With No Experience on pricing, prospecting, proposals, getting paid, and more stands the test of time.
But I wouldn't recommend How to Become a Freelance Copywriter With No Experience if you're looking for advice on improving your skills.
While it does include a basic guide to writing articles, sales letters, and more, its focus is on the business side of copywriting. So if you're looking for advice on improving your copywriting skills, there are plenty of courses I recommend instead. This includes Copyhour, John Carlton's Simple Writing System, and AWAI's Six Figure Copywriting Course.
What if I don't find it helpful? Can I get my money back?
Absolutely.
What matters to me is that you give How to Become a Freelance Copywriter With No Experience a try. So if you're unimpressed with the quality of the content, it doesn't help advance your career, or you just don't like the formatting, contact Clickbank's customer support team and they'll give you a full refund.
Frequently Asked Questions About Launching a Freelance Copywriting Career in 2023
Lots of people think copywriters are the same as freelance content writers. But there's a key distinction between the two.
Put simply, copywriters write works that make money.
Whereas a freelance writer might write stories, articles, or blogs, but they don't usually have to persuade people to buy things.
A copywriter might work on writing ads, emails, web pages, or even social media posts, as well as writing copy for websites and brochures to crafting slogans and jingles.. Their main goal is to persuade people to buy a product or take some kind of action. Copywriters must be able to capture the voice of their client's brand and communicate it effectively to the target audience.
People with a natural talent for writing and an interest in advertising and marketing may excel as copywriters. However, copywriting is also a skill that can be learned through training and practice. There are many copywriting courses available online and offline, which can help you develop the skills needed to succeed in this field.
Now, not all copywriters are the same. There are a lot of copywriters working in different areas, but they all use time proven copywriting techniques to generate sales for their clients.
You see, copywriting is the art of writing words that make people go "Wow! I need that!" It's not just about typing words; it's about knowing the secrets to getting people excited and curious.
Being skilled in online writing is important too!
In today's world, we use the internet for almost everything. So, copywriters are often called upon to provide all sorts of type of online writing and social media marketing messages.
Bottom line: Copywriting is writing messages that make people want to take action, while freelance writing is more about sharing information or stories. Both are important, but they're definitely not the same.
What are the different type of copywriting? What makes it different to content writing?
There are many different types of copywriting, and each one has a special job to do:
Direct response copywriting: This is the most advanced kind of copywriting where the goal is to make people want to take action right away, like buying a product or service.

Online copywriting: This type of copy is all about writing web pages, social media posts, and emails that people read online. Online copywriters also write keyword content for search engine optimization.

Corporate copywriter: These types of copywriters work for big companies and help create messages that develop and promote the brand, as well as sell products.

Sales copywriting: The focus is purely on making money. This style reuires a skilled copywriter who knows how to write ads, brochures, and landing pages that generate sales.

Content copywriting: Content copywriters write articles, blogs and short form content, like Tweets, Facebook posts and emails.

Technical copywriting: These writers are experts at making tricky subjects easy to understand. They write things like user manuals, case studies, and whitepapers.

Creative copywriting: This type of copy is all about telling stories and making people laugh, cry, or feel inspired. It's often used in advertising campaigns and brand storytelling.
The copywriting world is filled with different types of copywriters. And each one is unique in their own way. So just a style of copywriting that most appeals to you to focus on.
What's the best way to find freelance copywriting jobs?
Here's a quick and easy guide for 2023 on how to have success as a copywriter by finding high paying clients:
Pick your niche: Are you passionate about a specific industry? Focusing on a specific niche can help you stand out and become the go-to writer for business owners in that field.

Build your portfolio: Create a collection of your best copywriting samples. Show off your amazing talent and let clients see that you're the writer they need to make their customers take action.

Network, network, network: Reach out to friends, family, and colleagues to let them know you're a copywriter for hire. Sometimes, the best copywriter job opportunities come from the people you already know!

Be active on social media: Showcase your skills and connect with potential clients on platforms like LinkedIn, Twitter, or Facebook. Don't be shy – start getting your name out there!

Join freelance websites: Websites like Upwork, Fiverr, and Freelancer are great ways to get copywriting jobs. Create a standout profile and start applying for gigs that match your skills and interests.

Attend industry events: Conferences, workshops, and meetups can help you make connections, learn from the best copywriters, and discover new job opportunities.

Keep learning: Stay up-to-date with the latest trends and techniques in copywriting. The more you know, the more valuable you'll be to your clients.
Follow these steps, and you'll be well on your way to finding amazing freelance copywriting jobs and creating a successful career.
How can I create a copywriting portfolio without any copywriting clients?
Creating a copywriting portfolio is a super important step in becoming a copywriter.
A portfolio helps you share your talents with the world and impress potential clients.
Here's how to do it:
Gather your best work: Look through your writing experience and pick out the pieces that show off your copy skills.

Organize your samples: Group your work by type, like ads, blog posts, or emails. This makes it easy for clients to find what they're looking for and see that you can handle any type of copy.

Create a website or online portfolio: There are lots of websites (like Wix, WordPress, or Behance) that let you create a professional-looking portfolio online. Upload your samples, add a little bit about yourself, and what areas you specialize in.

Write some spec pieces: Don't have enough samples yet? No problem! Many six-figure copywriters started by creating "spec" pieces – which means writing copy for pretend clients or products. This helps show off your copywriting skills and become a stronger writer.

Include testimonials: After writing some spec pieces, it's time to start asking clients to share a few kind words to say that you write good copy. Testimonials help build trust and show that you're awesome to work with.

Keep it fresh: Update your portfolio with new work as you complete more projects. This will show that you're always growing and getting better at what you do.

Share your portfolio: Now that you've created an amazing portfolio, start sharing it with potential clients, on social media, and with friends and family. The more people see your work, the more opportunities you'll have to get into copywriting!
And there you have it!
Follow these steps to create a copywriting portfolio that will wow clients and get you on your way to a super successful copywriting career.
You don't need a special copywriting degree, a bachelor's degree in english or any degree to become a copywriter.
In fact, many copywriters come from all sorts of different backgrounds.
Let's explore what you can do to get started in the copywriting field:
Take some courses: While you don't need a degree, it's a good idea to complete copywriting courses. These can help you learn the skills you need to write persuasive and engaging copy that wows clients and makes their customers take action.

Practice, practice, practice: The more you write, the better you'll get. Practice writing different types of copy, like ads, emails, or social media posts. As you improve, you'll gain confidence and start to build your portfolio.

Learn from the pros: Follow copywriting advice from successful writers and learn from their experience. Read their books, listen to podcasts, or attend workshops to soak up all their wisdom.

Network with other writers: Connect with other copywriters, both newbies and experts, to learn from each other, share tips, and grow your network. Who knows? They might even have some entry-level copywriting opportunities for you!

Develop a niche: Choose an industry or type of copy you're passionate about and become an expert in that area. This will help you stand out from the crowd and make it easier for clients to find you.
Remember, the most important qualification for a copywriter is the ability to write great copy.
Keep learning, practicing, and growing, and soon you'll be an expert in the copywriting world!
Here are some tips on ways to become an in demand copywriter:
Read, read, read: Start by reading copywriting books, articles, and blogs from the pros. The more you learn from their wisdom, the more you'll understand the secrets to great copywriting.

Practice makes perfect: Like any skill, copywriting and writing get better with practice. Write every day and experiment with different styles and types of copy to find your groove.

Work with small businesses: Start copywriting for small businesses you know, like your local coffee shop or your friend's online store. This hands-on experience will teach you a lot about writing for real clients.

Learn from feedback: Ask for feedback from your clients, friends, and family. Listen to their suggestions and use it to improve your writing.

Network with other writers: Connect with other copywriters to share tips, learn from each other's experiences, and even find job opportunities.

Develop your own style: Copywriting is generally about persuading and engaging readers. Find your unique voice that makes people sit up and take notice!

Keep learning: Stay up-to-date with the latest copywriting trends and techniques. The more you know, the better you'll be at helping your clients succeed.
Follow these steps, and you'll be well on your way to knowing exactly how to become a successful copywriter.
Yes, there are a few copywriting clubs and organizations that you can join in order to network with other copywriters and learn more about the industry.
Some of these organizations include the American Copywriters Association and the Copywriters Guild.
Joining a copywriting club or organization can help you stay up-to-date on industry trends, learn from more experienced copywriters, and make connections that can help you further your career.
With the rise of AI, is pursuing work as a copywriter still a wise career path?
You might be wondering if becoming a copywriter is still a good career option, especially with all the AI buzz going on.
Well, the rise of AI means there's now huge demand from busineses fro people who know how to use AI to create high-converting copy.
Sure, AI can do a lot, but it can't replace the personal touch and creativity that only a human copywriter can bring to the table. So, your unique voice and ideas are still in high demand! Instead of worrying about AI taking over, think of it as a helpful tool. By learning to use AI to enhance your writing, you'll become an even more valuable asset to clients.
The world of online business is always growing, and that means more options for copywriters like you! From websites to social media and email campaigns, there's no shortage of work for skilled writers. By following the latest copywriting guide, you'll stay ahead of the curve and know how to adapt to changes in the industry, like the rise of AI.
Since copywriting covers so many different types of content, you'll never get bored. There's always something new and exciting to write about! So, don't worry! Becoming a copywriter is still an amazing career choice, even in the age of AI.
Embrace the change, learn to use AI to your advantage, and watch your career take off!
A copywriter's salary can vary a lot depending on factors like experience, location, and the type of clients you work with. But let me give you a little insight into the world of copywriter salaries.
Since copywriting is a super versatile field, there's a wide range of income possibilities.
Entry-level copywriters might start at a lower salary, but with experience and a solid portfolio, you could soon be earning several hundred dollars a week.
In fact, some talented writers even earn six figures as a copywriter.
Freelance copywriters can set their own rates, which means you have the power to control your income. Plus, working with different clients and industries can help you find your niche and boost your earnings even more.
So, how do you reach those dreamy six-figure salaries? Following a copywriting guide, like mine, and learning from the best in the business can help you hone your skills and increase your value to clients. The more you improve, the more you can charge for your services, and the higher your salary can go.
In a nutshell, a career in copywriting can be quite lucrative if you're willing to put in the work and dedication. Keep learning, growing, and striving for success, and you might just find yourself among the top earners in the field.
You can find typical market rates on the AWAI website:
American Writers & Artists Institute – Pricing Guide for Web Copywriters
There are many copywriting courses available online and offline, which can help you develop the skills needed to succeed in this field. These courses can provide you with a solid foundation in copywriting principles and techniques, and help you learn how to apply these concepts to real-world scenarios.
Earnings Disclaimer – As with any business, your results may vary and will be based on your individual capacity, skills, expertise, and level of desire. There are no guarantees concerning the level of success you may experience from my guide and its bonuses. There is no guarantee that you will make any income at all and you accept the risk that the earnings and income statements made in this page may not reflect your own. The use of our information, products and services should be based on your own due diligence and you agree that The Copywriter's Crucible Ltd is not liable for any success or failure of your business that is directly or indirectly related to the purchase and use of How to Become a Freelance Copywriter With No Experience.
ClickBank is the retailer of products on this site. CLICKBANK® is a registered trademark of Click Sales, Inc., a Delaware corporation located at 917 S. Lusk Street, Suite 200, Boise Idaho, 83706, USA and used by permission. ClickBank's role as retailer does not constitute an endorsement, approval or review of these products or any claim, statement or opinion used in promotion of these products Copyright © 2009-2016, The Copywriter's Crucible Ltd All Rights Reserved.