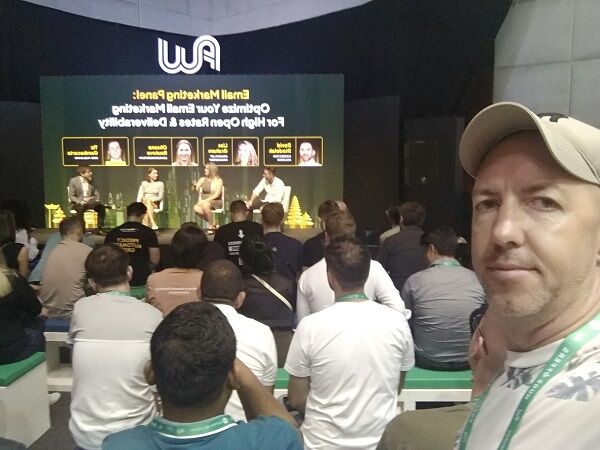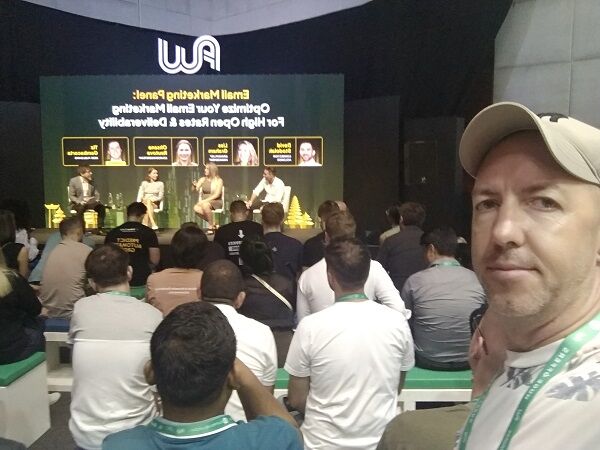 This week I was shaking hands and kissing babies at Affiliate World Asia. Met lots of high level people, particularly at the DRMP and Clickbank meetups.
What I quickly learned is that the key to networking at these events is not to just talk business, but focus on getting to know people and making friends first.
Here are my key takeaways from Liss Graham's talk on email marketing:
You should aim for $1.50 per month in revenue per email subscriber
If running SMS campaigns make sure you update your T&Cs. Otherwise the fines are BIG!
Best tools when you have a 100k list – Maropost, Ontraport, Campaign Refinery
For SMS use Ontraport and Attentive
For Push use OneSignal, Pishnami,
Before sending money driver emails, send a trust building autoresponder – Tell the customer how they'll be getting their purchase, reassure them that they've made the right choice, direct them in how to find their receipt and how to use their purchase when they get it.
Start with one money driver email per day and then build to two emails
What to send: Offers trending in the marketplace, what's happening globally, products related to the niche they came in on, what other relevant interests they may have
Deliverability – Open rate must be at least 25%. If not, adjust segmentation and remove 1 ESP (e.g. gmail) if necessary to deliver better. It takes one month to fix issues if deliverability goes off the rails
Spam trigger words to avoid: Free, weight, pounds, viagra, sex, vaccine, COVID
What to split test: Offers, subjects, body copy, images and price
Ninja tip – Add content to the bottom of emails to improve deliverability and to subtly push more clicks e.g. 6 early warning signs of Alzheimer's.
Email tips – Short and shocking subject lines, curiosity driven, 125 words or less, focuses on universal pain points, killer offers with great conversion and AOV
SMS tips – Start weekly post purchase. Stick to internal offers and special content (webinars, special sales etc). Use SMS to test ideas for email subject lines and PUSH.
PUSH tips – Can be 10 per day depending on list size, start with 1 per day. Internal offers do best. Great for testing email subject lines and SMS messages.
Email buyers are worth 5x more than leads.
Dont make sudden changes to sending frequency or email types overnight. Get on a schedule. But test sending at diff times, images, offer type, content and email length
Keep track of stats in a spreadsheet
Pitfalls – Not sending own offers, not sending "content", not sending aff offers, not sharing other channels, not tracking by TID/subID
Offers with rebill revenue are great to promote as they content to generate $ over time
Always be testing new angles. Have an insatiable desire to do better, rather than copy what others are doing. The winners are those who innovate.
How to reactivate a dead list – Send an autoresponder with best stuff and drip clickers and openers to main list, like nourishing a baby.
"From" name should identity who the email is from, but you can still be creative with it.
Bonus tip (i learned from the Clickbank party) – Google is suspected to be penalizing stock footage on YouTube ads. So mix up B-roll clips with UGC, and ideally something weird.